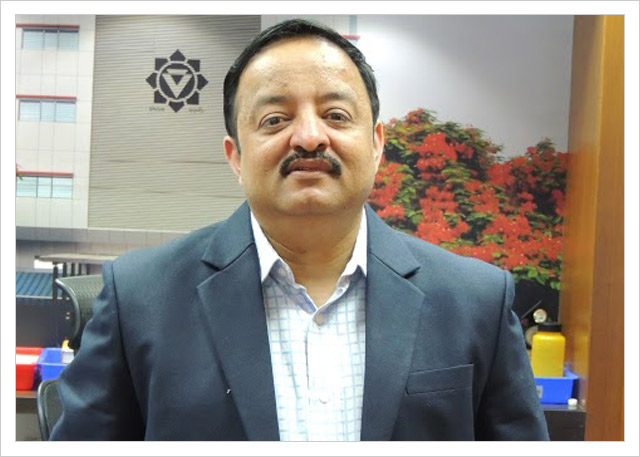 Mr.Vishwas Thakur who is an accomplished and an eminent leader of the Co-operative Movement of Maharashtra founded Vishwas Co-operative Bank Ltd on 25th March,1997 at a tender age of 27.
He has briefly studied all the crucial aspects of banking and banking related issues in order to preserve our rich heritage of Co-operative ideas.
Vishwas Co-operative Bank Ltd not only attracts the younger generation towards cooperative banks in this competitive era but also benefits the people living in the economic triangle of Nasik-Pune-Mumbai.
It is the first co-operative bank in Maharashtra to provide financial assistance to the women self-help groups. It has successfully set up 'Vishwas dnyan Prabodhini and Research Institute' in Nashik with all the facilities of library and computer lab after receiving the grants from honourable Co-operative Commissioner for its research centre.
It is well-known for providing quality training to the employees and the managers of the Co-operative Banks in Nashik district. The training center guides them under the guidance of eminent personalities from Reserve Bank and Co-operative Banks.
It has also implemented the concept of ideal banking as well as an ideal management system in Maharashtra co-operative banking sector which is considered a milestone in co-operative sector.
Mr. Vishwas Thakur is working as the chairperson with many communities like Sukhathanakar Community, Study Group of Banking Methodology, Vikas Prabhodhini of Yashwantarao Chavhan administration, Yashwantarao Chavhan Mukta Vidyapith etc in order to add value to co-operative sector.
More than 99% loan recovery, zero percent NPA, Security Deposit Scheme, branch connectivity, more interest rate to senior citizens, Aadhaar card linked accounts etc are the key features which are giving us an impetus towards success.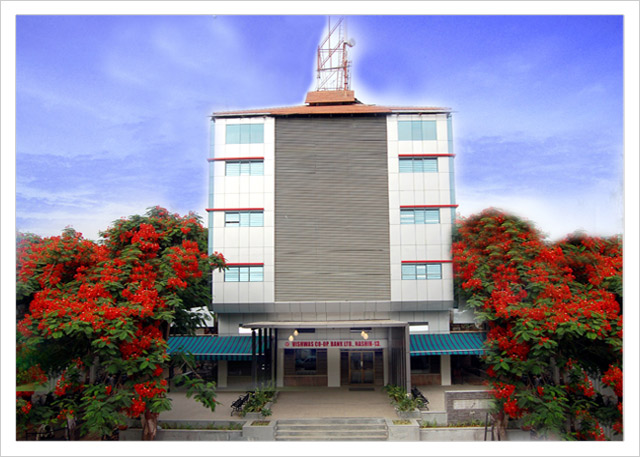 Our various services such as lockers facility, PAN Card facility, payment of all types of tax facility, Rupay Debit Card facility etc are helping us achieve heights.
Our Mobile app offers you SMS facility, telephone and electricity bill payment facility to save your traveling time. Moreover, the various schemes provided by the government of India makes it more fascinating. Every year, Vishwas Co-operative Bank is immensely appreciated for its Annual reports.
Adding on, we have conducted various drives to spread awareness regarding various social issues like anti-superstition, use of mobile devices, reducing noise pollution, prevention of heart diseases, daily walking benefits, road security etc.
One of the most appreciated campaigns was awareness regarding voting at the time of Lok sabha and Vidhan sabha elections. Also, we instilled in people the importance of saving money by giving them a Coin Box after voting. We ran various initiatives to eradicate deadly diseases and distributed brochures in school, colleges and various other public places. With the immense support of the media, we received great recognition.
The various workshops conducted by us under Momentum Organization and Sahakarvardhini have assisted our employees in boosting their confidence and scaling heights in their career. Overall, Vishwas Co-operative Bank is well-known for its prosperity since years and is shaping a new future in the sector of Co-operative Banking.
Branches
Vishwas Co-operative Banks Branches
Awards
CITI BANK

Straight-Through processing (STP) Excellence Award

MARCOM AWARDS

Platinum Winner for 'The Believers' Campaign

BURJ CEO AWARDS

Most Innovative Bank in Mauritius

GLOBAL BRANDS MAGAZINE

Most Innovative Treasury Services

Best Banking Brand in Mauritius

Best Credit Card Rewards Program
Leadership
Board Of Directors 2023-2028